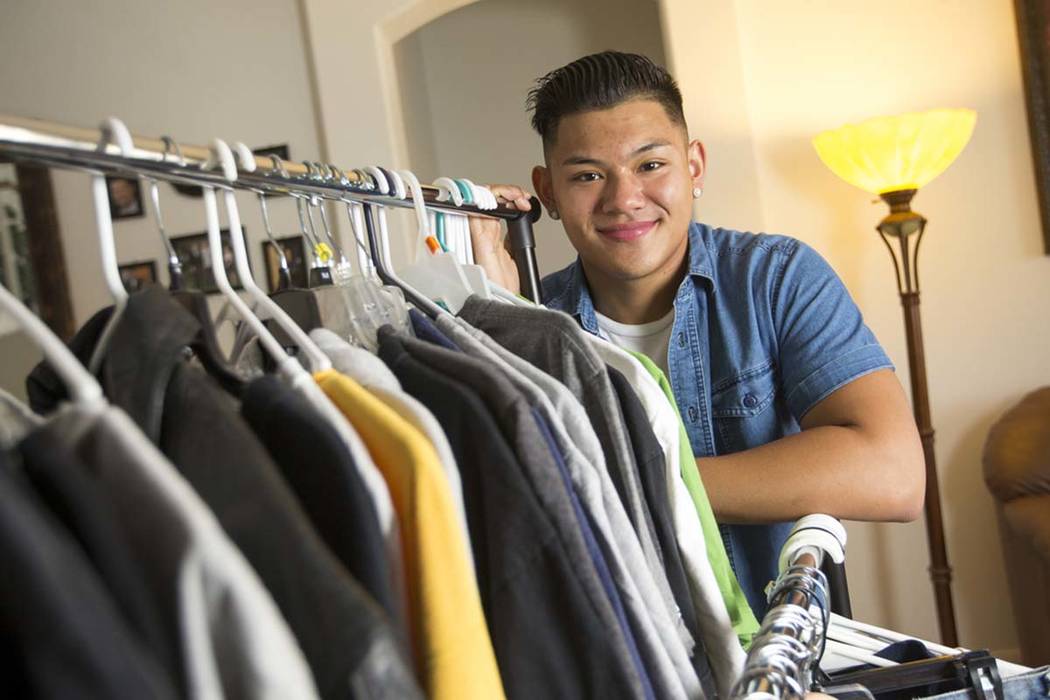 By Mia Sims
On his way home from school one day last September, Dylan Sanglay noticed several homeless men walking along the street. He wondered how he could make their day.
"I'd just gotten out of school and I had a bag of clothes I was about to donate to Goodwill," Sanglay said. "Instead of donating, I thought I'd use it as a chance to inspire my sister."
He took the clothes out of the car and gave them to the men. Their smiles, Sanglay said, sparked something inside him. For his birthday that October, instead of a celebration, he wanted to be of service to his community.
"I organized a bunch of clothes — men's, women, kids, everything — and I went downtown," Sanglay said. "I started giving them one by one to all the homeless individuals who were out there. After that, I started doing it every month."
Now, Sanglay partners with nonprofit organizations such as Project 150, Convoy of Hope, CARE Complex and Help USA to provide clothes to homeless adults and youth. Sanglay's community work is only a portion of what he does as an aspiring entrepreneur. He buys clothes for the homeless using the proceeds from his clothing company Dsigner_etc., a clothing line he started via social media.
"I buy new and used trendy clothing from stores like Goodwill and Savers," Sanglay said. "I get a lot of support from my customers. They either pay me through PayPal or in person and I deliver the clothing to them. It was easy for me last year because a lot of my clients were in high school so I'd sell though there. I'm going to market my way to college now."
According to his mother, Lisa Lopez Sanglay, 47, Dylan has always had an entrepreneurial spirit — even in third grade when he would ask her to buy lollipops so he could resell them.
"He's always had that drive," Lisa said. "He's not your typical 18-year-old. He knows what he wants. And he always focuses on a bigger picture. When he and his sister were younger, I would take them to Catholic Charities and when I volunteered, I made sure they signed up with me. I'm from the Philippines. I've seen the worst of it. I always wanted my kids to stay grounded and see how fortunate they are."
A recent graduate of the Southeast Career Technical Academy, Sanglay graduated with a 4.1 GPA majoring in sports medicine and was offered 11 full-ride scholarships at schools across the country. He's a freshman at UNLV, studying kinesiology and plans to keep juggling the duties of his clothing business and community service.
"My overall goal is to make a difference in the world," Sanglay said. "I want to expand this business throughout the world and inspire those around me, mainly the youth. The youth are our future. I just want to be a role model."
Contact Mia Sims on msims@reviewjournal.com. Follow @miasims___ on Twitter.
(Source: https://www.reviewjournal.com/life/fashion/young-entrepreneur-helps-clothe-the-homeless-in-las-vegas/ )